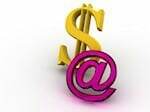 List building tips continue with seven more ways you can build your list. If you missed the first two posts, catch up here:
Expert List Building Tips – How to Build a Responsive and Lucrative List
Expert List Building Tips – Part 2
Onward with the answers to the question: What's your #1 tip for building a responsive and lucrative list?
8. More proof that giving away high-value content pays off, from an Internet marketing legend.
My most successful list-building effort, in terms of the size of list built and profit, was achieved by offering something of extremely high perceived value. An offer they couldn't refuse. It should hurt to give it away – that's the test. We ended up selling over $750,000 to that list a few months after we built it.

Look around your market and check out what everyone is offering for free and paid, and "simply" capitalize by offering something truly unique and irresistible. Opt-in rates for an irresistible offer should be around 60-70% or more. Settle for nothing less! You don't have a winning offer until you are at those rates or above, in my opinion. Also look for the hottest trends that haven't totally taken off yet in your market and get something together related to that trend to capitalize when it hits big.