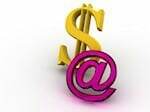 Expert list building tips concludes with a final installment with seven more ideas you can implement to to build your list and increase the number of people you can serve. If you missed the first three posts, you can catch up here:
Expert List Building Tips – How to Build a Responsive and Lucrative List
Expert List Building Tips – Part 2
Expert List Building Tips – Part 3
The question: What's your #1 tip for building a responsive and lucrative list?
The answers…
15. A master at building community by offering tremendous value…
Video transcript:
Hey, this is Jeff, and I want to show you a quick blueprint about list building. And you see five steps here, and it's list building with articles.

Step one, obviously, is you create your article, and it's the way you create your article when you do the things that you need to do and create a direct response article, which includes a CTA.

What's a CTA? The call to action. You're asking them to take an action at the end of reading your article, then you're sending them to an opt in page, where they enter their name and e-mail address to get some goodies from you, some information from you.

Now most people just do the first three. I don't want you to be most people, because most people are broke.

I want you to add these next two, and that's good follow-up with the people that have joined your list. Following up with auto-responders, broadcast e-mail, tele-seminars, webinars.

And the fifth step is TGC, taking great care of your list. And part of taking great care of your list is asking them questions, answering their questions, and offering them resources. Yeah, taking great care of your list is offering them ways to invest with you.

By doing this simple five step process, I've been able to build a list of — what I call a list community of people that are very, very responsive. And it's basically money on demand. You ask them to invest with something, and they spend the money with you.

So follow this five step outline to create a very highly responsive list community and not only in this guest blog post do you have this video, you'll have a link to the transcript as well.

Thanks, Denise, for having me on, and as always, folks, go use this stuff.
16. One of the authors of Facebook Marketing for Dummies, offers a tried and true method for moving your Facebook fans to your list…
My #1 tip for building a responsive and lucrative list is to take advantage of list building opportunities inside Facebook. When you create a thriving community on Facebook, your fans begin to trust you and are more likely to give you their name and email in exchange for valuable content. The key here is knowing what your Facebook fans find valuable as it relates to your niche.

Do some research first to find out what they will respond to most. Once you know what your fans want, you can create a highly successful Facebook lead generation campaign.

Here are step-by-step instructions on how to create a list building opportunity on your Facebook page:

1. Brainstorm ideas on giveaways or opportunities you know your audience will find valuable. For example, do a webinar, offer access to a free video series, create a newsletter, offer free consultations – there's so much you can do here, so get creative!

3.Now that your custom page is up and running, you need to get people to see it! Each custom landing page has it's own unique URL, so you can use that link to send traffic directly to it.

One of the best ways to drive traffic to a custom page inside Facebook is with Facebook ads. You can laser focus your ads on your target market and send them to a custom page that offers an opportunity you know they will find valuable. They get great, free content and you get their name and email. This formula makes it a win-win for you and your fans!
17. Next up is an example of "the digital product giveaway"…
This is an approach to list-building that has worked for me and that I'm seeing people using more and more often.

Target a specific niche (real estate agents, coaches, solopreneurs, etc.) and organize a group of service providers to participate in a digitial product giveaway for a limited period of time.

How it would work:

Each service provider would have a digital product to give away for free (e.g. ebook, audio course, video course, email course)
They would each build a landing page for that giveaway that included a way to opt-in to their list (in return for the product)
The event organizer would host a page that markets all of the giveaways with links to the individual landing pages
Each "service provider" promotes the event to their mailing lists, on their websites/blogs and via social media
A person who is interested in the digital products would decide which ones they wanted and then would go each opt-in page to register and claim that particular free product
Each service provider would then build their list – each person who got their giveaway would become a list subscriber

A hybrid of this model is one in which the organizer charges a small amount for a set of products – combining list-building with the ability to make an immediate return.
18. This marketer knows how to simplify and focus on what works…
[youtube]http://www.youtube.com/watch?v=GIv7Of0TTaU[/youtube]
19. A word to the wise…
DO NOT BUY LEADS! I can't say it louder than that. Do not buy a list. Do not buy leads. Do not buy a bunch of email addresses to feed into an autoresponder. It is worth the time and effort to build it authentically because you WILL get the responsive list.

The other tip I have (that hasn't already been mentioned) is that Tell A Friend is pretty powerful. If you can encourage someone to get a free ebook or free report by telling a friend, this can increase your list.

~ Devon Brown, Renegade Success
20. I include this simple tip because nine times out of ten, it's missing from sites I review…
Make sure to add clear calls to action (subscribe banners/links) on your website. This may seem rather obvious, but it's amazing how many forget.

~ Linda Ursin, Linda's Realm
21. Finally, take it offline (this tip can be applied at conferences, speaking gigs, seminars, networking events, lunch and learn events, etc.)…
I attended a trade show where many of my "sweet spot" readers — overwhelmed marketing directors — were in attendance. I targeted specific booths, introduced myself and asked if I could add them to my blog list. That was my main goal for each stop. Added 30 new names by the end of the show, and all had met the real person behind the blog.

~ Carro Ford, WordScience
That's it for now. There were many, many more contributions, and I appreciate everyone's input. Most of the tips offered similar advice all of which is important to incorportate into your list building routine:
Target your audience
Provide excellent content
Don't pitch too much
Make sure content is relevant to the target audience
Create a plan to target and bulid your list
Be consistent
Use video on your squeeze page (opt in page)
Ask questions
Be generous with your free gift
Solve the problems of your target audience
Give more than you ask for
Listen to what your audience wants
What tip would you add to this list?
As I was putting this list together, I decided I would create a report including all the tips. If you have a great tip that has generated results for you, add it below and it may be featured in the ebook too!