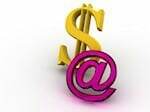 List building tips continue with seven more ways you can build your list. If you missed the first two posts, catch up here:
Expert List Building Tips – How to Build a Responsive and Lucrative List
Expert List Building Tips – Part 2
Onward with the answers to the question: What's your #1 tip for building a responsive and lucrative list?
8. More proof that giving away high-value content pays off, from an Internet marketing legend.
My most successful list-building effort, in terms of the size of list built and profit, was achieved by offering something of extremely high perceived value. An offer they couldn't refuse. It should hurt to give it away – that's the test. We ended up selling over $750,000 to that list a few months after we built it.

Look around your market and check out what everyone is offering for free and paid, and "simply" capitalize by offering something truly unique and irresistible. Opt-in rates for an irresistible offer should be around 60-70% or more. Settle for nothing less! You don't have a winning offer until you are at those rates or above, in my opinion. Also look for the hottest trends that haven't totally taken off yet in your market and get something together related to that trend to capitalize when it hits big.
9. In this video my colleague Ellen Britt share an important tip for cultivating a lucrative list, that is often overlooked.
10. Ironically, the Online Video Guy submitted a tip in text and not video, but that in no way detracts from the value of his tip!
Perhaps it comes as no surprise that "the online video guy" would recommend video as my top list-building strategy, but here's why video squeeze pages are so powerful…

A video squeeze page is simply an opt-in web site with only three elements: A video; an offer or freebie; and an opt-in form. It's short and sweet by design, and it gives the visitor limited options – watch the video and enter your name and email to receive the freebie. It's easy and direct.

This works because video is a much more personal and engaging way to greet your visitors and ask them to fill in the form. Video on your opt-in page establishes an immediate 'know, like and trust' factor that can't be achieved by print alone. And video breaks through the clutter and makes you stand out in a sea of sameness.
11. And now for a contratrian perspective on the "give away a freebie" advice…
For a responsive list that is really into what you are going to say, my number one tip would be to put up an opt-in form with no incentives other than they get your mailings. Sure you won't have a ton of subscribers, but this way, you know that the people are not on there just for a free eBook or because they thought they would win an iPad. You'll know it is because they have seen your content and feel confident that your mailing list will be an extension of that great content. This way, every time you send out a mailing, people will not automatically unsubscribe because they can't remember why they subscribed in the first place.

Of course, the key to keeping your subscribers would be to make sure your mailing list content is as awesome as your public content. If it is just another mailing list that sends out 100 words worth of product pitches week after week, you're still probably going to lose subscribers.
12. Going offline and networking can be very effective for building a highly targeted lucrative list…
1. Seminars and workshops: I conduct live business-building seminars for local business owners. I charge $79 for a 2-hour seminar, plus, I convert about 20% of my students to become clients for big-ticket projects, such as web development and online marketing consulting.

2. My own networking groups: After being dissatisfied with the current offering in the business networking arena I started my own networking group, then another one, and another one…needless to say that some of the members became my clients.

I guess these may not be regarded as very effective for building a huge list, but if all one needs is a few new clients a month, these will do the trick quite nicely.
13. This audio tip circles back to the idea of giving a free taste of your expertise…
It's a good idea to test both Kristi Hine's tip vs. tips for giving away a gift and figure out what works best for the audience you want to attract.
14. The final tip for this post goes to the heart of nurturing your list…
Certainly good content and a juicy giveaway are a great start. The key to keeping a list vibrant once you've gotten them on is to not just "talk at them" but to listen. Questions from subscribers can lead to great blog posts, tweets, FB posts. Polls give you a great sense of what your target market needs and wants. Being responsive and accessible on all channels builds the trust required for the sale.
What tips would you add to this list? Share your list building success stories in the comments! And, be sure to visit each contributors' site. These are smart marketers who have helped a lot of people and achieved success in their respective businesses.
Check out part four of the Expert List Building Tips series featuring tips from Jeff Herring, Amy Porterfield, Tom Treanor, Devon Brown, Linda Ursin, Serena Carcasole and Carro Westin. Use the form below to subscribe and get updates when the new tips are published.