Following are a selection of the testimonials I've received in the last decade working as a digital marketing strategist and mentor. You're also invited to view my LinkedIn profile for many more endorsements and recommendations.
To learn more about custom consulting programs or how we can work together in my private VIP online marketing coaching program, please contact me and we'll set up an appointment to chat.
Terry L. Green
CEO, BizEase Support Solutions
I have a solid marketing strategy now, and I'm much more visible on the web - to the point that a couple of clients I've not worked with in a while have come back for more services and made comments about seeing me all over the place! 
Denise, your programs have truly been the best $$ I've spent on ANY training at all. You really know your stuff and you lay it out simply so it's easy to digest and do. 

Penelope Klatell PhD, RN
Eat Out, Eat Well
Denise is a motivator. When I started working with her on a one-to-one basis, I had a blog and some vague ideas about what I wanted to accomplish but no workable plan.  With her assistance, encouragement, and "how-to" input, I went from an idea for a book to a published book, a teleseminar, and the production of several bonus incentives.  Denise kept me focused and on a time frame – all coupled with the support I needed.  Two books later, we continue to work together.  I bounce many ideas off of her and all the support and information I need is still available to me – along with gentle encouragement to explore what can be accomplished in the short term and what could be put on the back burner.  What more could I ask for?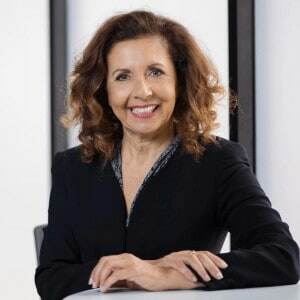 Josiane Feigon
Author, Workforce Futurist
When it comes to understanding online visibility, branding and content strategy- Denise absolutely rocks it! She is extremely knowledgeable in her field, her advice is reasonable, logical and efficient. Denise has coached me off and on for the past 10 years and she is always ahead of her game as a true marketing strategist. I recommend her to anyone who wants to take their digital presence to a new level of excellence.

Lisa Douthit
Integrative Health Consultant, Wellness Warrior
Denise is amazing at helping solopreneurs like me go from zero to 100 in online visibility. Her creativity is never ending when coming up with fresh marketing ideas. She helped me launch my book and take it to #1. She also showed me how to get it in front of readers that really needed my book in a non-salesy way. If you are new to online marketing or have a product to launch, I would highly recommend her to help navigate through the process.

Linda Kroll
Therapist, Mediator, Attorney, Author
I just had an hour with Denise Wakeman that was filled with information, guidance, wisdom, and a heart-centered connection to what I'm doing and how I can share it better. Denise has a knack for getting to the core of what needs to be done, and helping to create a plan for inspired action.
I have watched her share with others and in private meetings and in groups, she provides a continual stream of wonderful ideas, new and innovative resources, and a great partnership in getting my message out to the world. Thanks so much, Denise. I think you're terrific!

Kim Ravida
Denise Wakeman's Visibility Lab has been a staple in my marketing plan for the past year.  When I started I just wanted to "do social media better" and as a result of joining the Lab, I have gained so much.  I now understand the workings of social media and I continue to learn technical applications and how to's. I've created a consistent social media marketing plan for my business, increased both my numbers and my exposure on the web. I have more confidence in my online marketing abilities making it faster and easier to take action and see results. 
One huge benefit of being in the Lab is Denise. She answers my questions quickly, encourages me to take action as well as teaches me what it is I need to know to be successful.  Denise walks her talk.  I've been impacted by Denise and the group in so many positive ways.  I love the mastermind, training and Get it Done days equally.  
Just knowing I'm a part of the Lab gives me confidence because I know I don't have to figure it out on my own, I have Denise and I have the group.  It's a comfort to know that when I ask Denise, she'll answer and I'll be good to go.  This Lab is part of my business and I can't say enough how much of a positive impact it has on me and my business.
This is such an impactful program, I recommend it to anyone who wants to have an online presence because it will sure give you that!

Nicky Kriel
Social Media Marketing Speaker and Author
I cannot recommend Denise Wakeman's Online Visibility Challenge highly enough. Despite being very active online, I know I can always do better. I found Denise's gentle nudging in the right direction helped me to take some very proactive steps. I knew what I SHOULD be doing and Denise's guidance helped me to take action. Denise is a fountain of knowledge and she is incredibly supportive. I will definitely be using her services again.

Thuy Pham
Founder, Momentum Boutique
This is the best challenge that I did this year because of the quality of the course content, the weekly presentations that help me stick with the program, and your active participation in the course with the weekly check-in and your answers to our questions. I see how much you care about your students, making sure that we follow the program and checking with us how we do on the challenge.
I had lots of benefits going through the challenges: each of them helped me get out of my comfort zone one step at a time and I had fun doing it. I realize how much progress I made on my adventure in visibility, since the first call I had with you. I am also now fond of online marketing thanks to you.