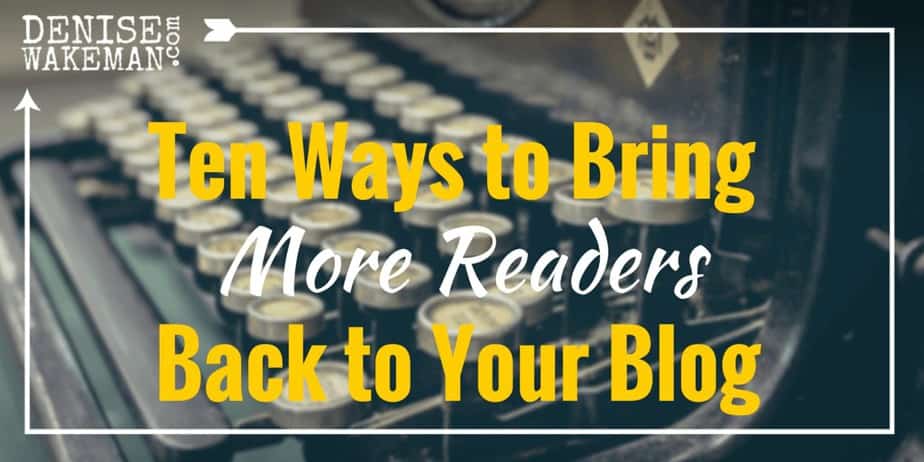 Bringing in new readers is an integral part of blog marketing: It's not enough to create awesome content – You need to spread the word for more people to discover your site.
However attracting new readers is not enough: You need to bring your current readers back too. In our era of information overload, no matter how awesome you are, your readers are most likely to forget about your blog unless you keep reminding them that you exist.
Your existing readership is what powers up your blog: Repeat users are more likely to interact (because they already know you) by sharing your articles and leaving comments. Therefore, you must never let your readers forget about you!
Here are 10 ways I am keeping with my readers in touch: [Read more…]