User experience is an important part of running a successful blog.
It can also be overwhelming, as so many different parts make up the whole.
From the content you present, to the design, to the speed of your loading, there is a ton to take into account.
Start by Defining Your Brand
These days of content overproduction, it seems online readers have seen everything. It is getting harder and harder to create a piece of content that would interest your target audience well enough for them to keep engaging with your site or following your conversion funnel.
People love brands, they skim content.
Maxwell Hertan of Megaphone Marketing said it best:
Way back in 2008, at-the-time Google CEO Eric Schmidt hit the nail on the head when he said "brands are the solution, not the problem." What he meant was, in the vast, murky ocean of information and disinformation that is the internet, a strong brand represents trust.
Branding is the first thing you need to start working on. Define your brand's visual identity (your logo and your color palette) and create a consistent visual identity everywhere – from your site to your social media channels and guest columns.
If you haven't yet found your brand name, spend some time brainstorming something memorable. Your brand name is what will help your readers recognize you from the crowd of your competitors and associate you with what it is you are doing or writing about.
I love using this brand name generator to get some ideas on how to name my next project. It generates really awesome ideas and even helps with creating your brand visual identity. Plus it is completely free:
Don't Underestimate The Power Of Good Content
Nothing quite beats the power of amazing content. It can inform, inspire, and draw in a lot of attention. It can boost your site through a single viral hit, or cause controversy that can be hard to recover from.
Whatever the result, you should be focusing plenty of effort on making sure yours is the very best it can be. Failing that will quickly render the need for other tricks useless.
To create more in-depth content, use Text Optimizer, a semantic analysis tool that gives you a deeper understanding of any topic:

Stop Thinking Numbers, Start Thinking Value
"Each post has to be exactly 750 words, and have a 3% keyword density based on these keywords that we found in this marketing study, and it has to be posted every week on Wednesday at precisely 7:32 AM EST, and have this many images featuring these elements, as found effective by this case study on the most heavily pinned blog posts on Pinterest in 2013!"
Look, data is useful. But there is no perfect number combination that will ensure your website's success.
Calm down, take a deep breath, and write naturally and enjoyably. Aim to offer something of value, not something that reaches a certain value. While a post of 350 words without any major keyword saturation might not have the SEO oomph of a 1,000 word article, it could be more useful and have a higher rate of sharing on social media, for example.
Get Rid Of The Clutter
One of the most annoying common sights on blogs these days is the sale popup. You are trying to read a post, and a box shows up over that post telling you about the latest ebook available for free, or a seminar with spots left for eager learners. Meanwhile, that same information is right in the sidebar, where I can see it at my leisure.
These little extras clutter your layout, annoy users, and don't offer much by way of conversion anymore. There is a reason that minimalism has remained the only consistent design and UI trend, every year. Your readers want simplicity, and don't want to have to fight through popups and invasive ads to see what you have posted.
Using tools like Finteza to identify on-page elements that seems to scare people away or otherwise encourage them to follow your conversion channel:

Formatting Is Everything
How is it possible that we have gotten this far into the blogging revolution, and yet are still seeing so many formatting mistakes? It boggles my mind, every time you witness a post that is an endless blog of text with minimal spacing.
Do you see how this particular post is formatted? It is made to be easy to read on a screen, whether that is mobile or desktop. Never write a blog post in the way a book would be.
You want plenty of headers, bullet points and numbers when necessary, a clear font, and anything needed to make viewing easier on the eyes. Structure your content well using <h2> and <h3> headers and providing useful and clear answers underneath each one:

There's a helpful writing checklist which would help you format your content well.
Images Ain't Just For The Header
If you have ever read Cracked, you will know a big part of their gimmick is images through the text with witty captions.
You don't have to do the same (it may not fit your particular site), but you can spare a couple more visuals in your blog posts.
It breaks up the text, adds context, and redraws the reader's attention. It also stops skimmers long enough to focus on the next bit of text, so they don't miss anything.
Here's a cool tool for you to generate memes to make your content more shareable.

There's also a nice collection of free photos over at Smart Photostock that gives away pictures to bloggers.
Diversify Your Lead Generating Tactics
There are some brands lately that have been using in depth questionnaires as an alternative to payment for their premium services. Some blogs have been asking for surveys in order to get free copies of books, or special content for VIP readers only.
This is such a great tactic, as it provides a feeling of exclusivity, maintains a free business model, or provides marketing data that can be crucial for growth. There are many plugins that allow you to create forms of any kind, long or short, thorough or basic, for whatever reason you may have. That includes multi-page layout forms, and a whole lot more.
You may want to try conversational forms that help generate more engagement by providing interactive form layout.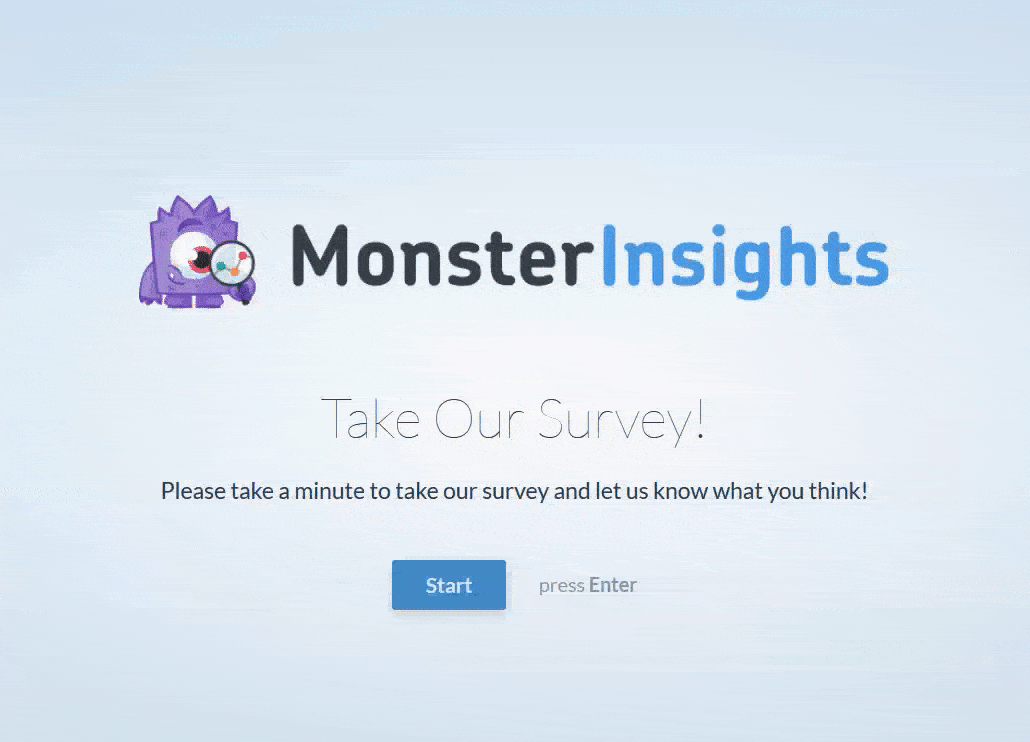 Another content engagement strategy that is quickly making its way into the marketing world is using web push notifications. Once enabled, your readers will receive browser alerts whenever you have an update. You can even segment your audience to better target those notifications:

Speed Up Your Site!
Living in a digital age, we are pretty impatient nowadays. So when a website won't load quickly, or properly, we are prone to just forgetting about it and finding another one to replace it. You don't want this to happen with your readers.
So get this plugin, which optimizes performance and makes your site run smoothly. This is great for people who are hosting media that requires downloads, as well. It is also a good idea to pick a fast-loading theme as this would minimize the speed issues you will have to fix.
Do you have any tips or plugins for improving user experience on your blog? Let us know in the comments!