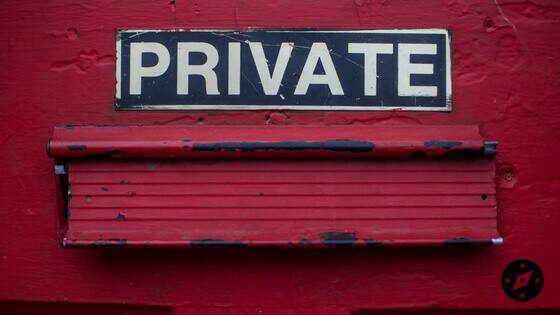 If your business is online — you have a website, you use social media, and you have an email list — then it's more likely than not that you'll need to make sure your business is GDPR compliant by May 25.
Don't know what GDPR is? Read on…
In a nutshell (via Social Media Examiner):
"The General Data Protection Regulation (GDPR) is a European Union (EU) law taking effect on May 25, 2018. GDPR is designed to give greater protection to an individual's personal information and how it's collected, stored, and used. There are strict requirements placed on companies that possess the personal data of people located in the EU.

Potential Fines

After May 25, 2018, organizations that aren't in compliance with GDPR's requirements could face large fines (up to 4% of a company's annual global turnover or €20 million), which vary based on the severity of the infraction.

When Does GDPR Apply?

A financial transaction isn't necessary for the GDPR to apply. A non-EU-based business must comply with the GDPR if it collects or processes personal data of any EU resident (EU citizenship is not required).

Personal Data

Under GDPR, personal data is defined as information that can be used to identify someone, directly or indirectly. This includes IP address, cookies, location data, name, and email address."
I'm in the process of figuring all this out for my business and if you're in the Marketing Trailblazers community, we're going to be helping each other work through the process.
In the meantime, here are some articles that may help you get up to speed on what you need to know and do to be ready. MaAnna Stephenson's GDPR Guide is a great place to start with a thorough overview and six steps to get you going.
WordPress 4.9.6 New GDPR Tools on BlogAid (UPDATED)
GDPR For Entrepreneurs: What You Need to Know via Amy Porterfield

If you do a Google search on GDPR, you'll find tons of articles and courses and consultants. I cannot vouch for any of them. The articles I've linked to, I can understand and follow along for implementation and they're from people I trust.
The one thing to know for sure is if you get EU visitors to your website, retarget for Facebook ads, use Google analytics (stores IP addresses), collect email addresses for marketing purposes, then you'll need to be compliant before May 25 (Do your best to meet the deadline. It's a work in progress so get started now; you can update and edit as you go.) This is not the time to put your head in the sand!
Does this GDPR compliance stuff make you want to stick your head in the sand? Me too. Especially as a small business. So many steps. So confusing. 😟 pic.twitter.com/PCrd6UrQNV

— Denise Wakeman 🌎 (@DeniseWakeman) May 7, 2018
And, if you know of a great GDPR resource that covers what to do in plain English, post them in the comments and I'll add them to the list, with credit of course.  🙂 
GDPR COMPLIANT INFO & RESOURCES
This list will be updated as I learn more and go through implementation for my business. Stay tuned.
DISCLAIMER
I've got to say this… I'm not a lawyer and the content posted here is for information purposes only. Your business is unique and you are responsible for the decisions you make about compliance with GDPR. This is not legal advice. I'm posting links to resources in order to help you stay informed so you can make decisions best for your own business.
**The 8-Day Challenge to get your email list compliant is excellent. The host, Bobby Klinck is incredibly helpful and quick to answer questions in his Facebook group. Recommended!
Resource list last updated on May 17, 2018.