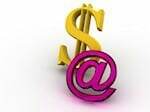 Hot on the heels of the four part series on list builiding, this guest post by Sarah Arrow seemed appropriate to feauture. Sarah posted a comment in one of the list building articles and mentioned a WordPress plugin she had been using to quickly build a list on her blog. I checked out the plugin, WP Subscribers, and was impressed with the depth of options. It's now on my list to get and test.
Then, Sarah submitted this guest post, reviewing several pop-up list builiding plugins and I decided immediately that you could benefit from this information. Now before you get crazy on me, I know that pop-ups are controversial, and they work, so read with an open mind, check out the different options and then decide. Some of the plugins can be used in multiple ways and you do not have to implement the pop-up option.
Zero to Email List in 10 Days
If you are just starting out blogging or waking up to the the power of having an email list then this post is for you. Back in the summer I realised that my personal blog was growing fast and I actually needed to have an email list to support my blogging and maintain relations with my readers.
I did a little research and decided that as blogging is a business – it costs me time and effect to create useful blog posts. I needed to grow my email list with more than a half-hearted effort. I decided that I would use a pop-up to capture the data as I had read that they were the most effective list building tools. I know not everyone likes them and some people are Pop-Up blind and just automatically close them but they still work, so I'd give them a try. At the very least I'd have enough research and testing to be able to write blog post about them.