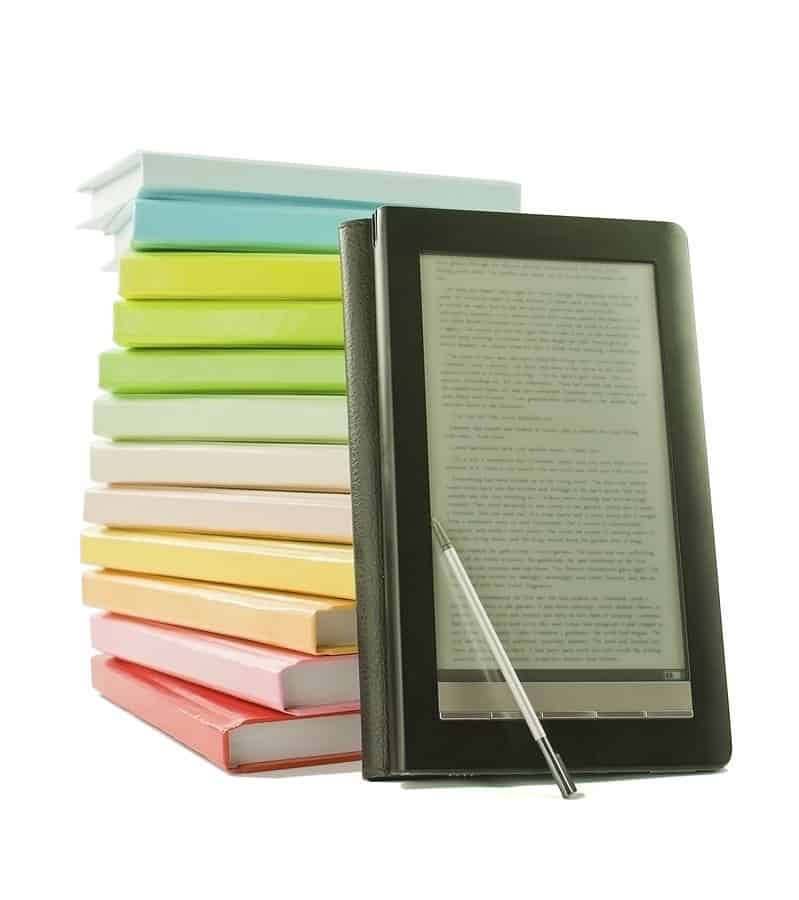 Ebooks are a tried and true method for getting the word out about your expertise as well as creating a nice flow of income. However, a big obstacle for many ebook authors is finding the best way to get the word out and promote their fabulous ebook.
This comes up time and time again with clients and readers. Recently in the survey Ellen Britt and I conducted about digital publishing, one of the top questions online entrepreneurs had was about marketing, promoting and selling ebooks. Though the report will be published soon, in the meantime I decided to go to my network and tap their wisdom to find out how savvy entrepreneurs are promoting their ebooks. What follows are 19 tips; some you know doubt know about and implement, others may be new to you. Here's the question I asked on LinkedIn:
What's your #1 tip for promoting an ebook?
First things first
The most important thing is that you have an overall plan. Any one of the strategies will likely not give you the results you want. And trying to do all of them will only exhaust you and still yield few results is you are just shooting everywhere without a clear target. 
Take some time to really figure out your target market and where they hang out, what they do, what they love, what makes them tick. Then craft an overall plan that meets them where they are. Once you make the plan – stick to it! Sustained, ongoing, strategic effort is what will really help you break through.
Here's a link to an entire series about book marketing (page no longer exists) that is available totally free. All of them have great info that applies to e-books, but especially listen to the second one with Danny Iny who is an amazingly successful e-book author.
As with all marketing, you need a good plan for launching and promoting a new eBook.
First, build your list and create anticipation.
On launch day, throw a party for your eBook on your main social media platforms, have giveaways such as a sample chapter, offer special discount for a few days. (Guy Kawasaki gave away PDF copies of his "What the Plus?")
Then, keep hammering on with consistent marketing messages, remind your list – because people forget and are busy – that the special discount is going to end. Keep promoting through new channels that open up.
Web Marketing
You want to be sure your website is colorful and branded similar to the book's presentation. Be sure you have an option to purchase and download. Also, make sure you capture testimonials to further substantiate your content and material.
Make sure that your website URL (domain name) that promotes the book is named using keywords, NOT the name of the book. People search the web using keywords.
Make a really good video about your eBook and put it on YouTube. You can leave that as your calling card on social media. Plus it's more informational than a sales letter on an eBook or just a plain ordering page.
Give away a chapter
Quite a few people commented on the effectiveness of giving away the first chapter or two or three. This certainly can spark interest and sales if your first chapters are compelling and create curiosity to get the rest.
Give away the first chapter as a download… When they pay you, you send them a code that unlocks the rest of the book.

Use Pay With a Tweet (http://paywithatweet.com/) to offer a free excerpt (or the whole book!) in exchange for a tweet promoting the book. Instant viralization! [Love this!]

I tried a number ways to promote my book, to various results. What worked amazingly well was the simplest of them all in fact, offering 2 free chapters for download. I think the reason it worked was that an eBook market is over saturated with low quality products and most buyers are fully aware of that at this stage. I can only imagine how many times my readers were stung with worthless eBooks that they have purchased in the past. 

By allowing them to download 2 chapters of the book for absolutely nothing I was able to reduce the fear of purchase and thus increase my sales. 

Quick tip: to increase conversions, include a few reviews at the start of your sample. They will add an extra layer of validation to your product. 
More on give-aways…
Create and give away a report using select information from the book … at the end of the report let the reader know how they can get the full book. If this "teaser" report has value to the recipient, it is a natural next move for them to buy the book. Here is an example of a free report — 5 Quick Self-Motivation Tips that promotes a full book  – NOTE: you can also collect contact information by having interested parties opt-in to an e-mail list to receive the free report.
Give it away for free for a period of time then sell it for $3 or so, then for a limited time after a few weeks free again then take it to $4 and so on. That will get the word out and raise your stats on Amazon gaining more attention.
Join Amazon's KDP Select program. This gives you the opportunity to offer your eBook for free for any 5 days over a 90-day period. Use the free download days to get the word out about your book. Couple the promotions with other giveaways (perhaps bonuses for buying the paperback/hardcover version) and then reach out to your list of influencers and ask them to share the download info with their networks. I did this for my book and on the first free day reached nearly 1,000 downloads and sold three dozen paperbacks. Also be sure to make your book loanable (so folks who grab your book can loan to friends with a Kindle Reader app) — you'll still earn money and your book will be read by more people!
Bonus tip: Offer a free advanced copy of your book to folks in your network in exchange for a review on Amazon. Give them a target date and follow up by email with a reminder. This will help you jump start your reviews before the release date.
Get it on the list of Free Friday Books for Nook. I have a lot of eBooks from Free Fridays that have actually made me purchase eBooks that that author wrote that are not free.
Don't forget to remind your audience that you do not need an e-reader to read the book (you can download the free app onto your Mac or PC).
Run a relevant contest to give it away to winners, add a call to action to your headline here and FaceBook Fan Page headline, promote it daily with a link on your social media sites, share the first chapter with your list, your social media audiences and joint venture with those who also successfully engage your audience.
Bonus content
Host a substantial webinar that covers the big picture of the eBook, then provide the link to purchase the eBook at the end of the webinar for the user to have more in-depth knowledge. The eBook can be discounted for the webinar attendees.
Marry your eBook with other more dynamic resources that support the content in the eBook. For example, worksheets, slideshows, tutorial videos, etc. The more engaging the customer experience, the more likely they will be in referring others to download it too!
Have others sell your book for you
Take advantage of affiliates! Energize them with your ideas and then equip them to promote your book through their personal networking channels. They earn money, you earn money, and the reader gets a great resource. Everyone is happy.
And my bonus tip? Make sure to include your sales funnel within your e-book in multiple places so you can learn about your readers, build your prospect list/followers, and cultivate long-term relationships.
If your eBook is related to a group or industry that has a trade or other related membership organization, the book can be pitched to its administrative staff to use an incentive of some sort. They might wish to use it to encourage new members to join or get on their email list or perhaps as an incentive to attend an organization event or buy an organization product. A related tactic would be to pitch it to a company that sells a compatible product to use an an incentive for purchase.
I'm working on an eBook about personal note writing, and I plan to contact a major fine stationery company to see if we can collaborate.
Step by Step
There are 3 steps:
Tap up your networks for reviews and testimonials for the ebook landing page – there are shed loads of ebooks on all subjects out there – why should someone buy yours – there needs to be social proof. If you can get video testimonials then even better.
To get wide exposure create a list of 20-30 high profile (but non competitive) bloggers in your niche and make contact with them. Perhaps for you you could try SEO bloggers and social media bloggers. Do not dive in straight away but build a little rapport before explaining that you have an ebook that you would like to promote that you think would be helpful to their audience but not competitive with their content. Offer them a cut on all sales of the ebook that occur from their visitors if they will promote your ebook through a blog post and/or an email to their subscriber base. 
Give away a free chapter in return for an email address; then upsell the book a few days later – ideally with a case study of someone who used your ebook to make a practical difference to the way they work and got results. 
 
And my favorite for overall value to the customer
Offer a free mini coaching course along with the eBook (when someone opts in for the course they get the eBook). This was the primary opt-in on my blog and one of the most effective lead capture strategies I've ever utilized.

This allowed me to "guide and coach" the reader/subscriber through the content, so it was more valuable than just your typical eBook download. (can't tell you how many eBooks I've downloaded and never read or made it through them).

For delivering the mini coaching course, I used an auto-responder and it was a series of 10 emails delivered every other day. The last email is all about asking the reader to share the course with others if they found it to be valuable, and you could also ask for a testimonial or book review on Amazon.

Within the email series you can link to other relevant posts on your blog, or even a video or podcast that goes into more depth on the content.

Lastly, instead of just promoting the eBook on your blog, in your email newsletter, and in social media channels, you promote the package…the mini coaching course.
Now it's your turn…
Have you tried any of the 19 promotion tactics listed above? Or do you have another, more unusual method for promoting your ebooks? Share it in the comments along with a link to an example how you're promoting your ebooks.
Finally, get on the early bird list for notification for when we publish our digital publishing report for online entrepreneurs!