Is one of your goals to publish a book this year?
Seems like a lot of my clients and colleagues are writing and publishing books. You may also be in the process or about to start and I congratulate you! It's totally do-able!
I frequently have conversations with entrepreneurs in various stages of writing a book, and I found most of them have one frustrating thing in common.
These smart, successful entrepreneurs are not selling many books.
After asking some probing questions, I discovered why…
One of the first questions I ask is, "What are you doing to create visibility and buzz for your book right now?"
Silence.
Then, some hemming and hawing. And finally, a quiet acknowledgment that the usually savvy entrepreneur hasn't done anything to start getting the word out about their book.
I get it. You're so focused on the writing that you're not thinking about what happens when the book is finished.
Most entrepreneurs I speak with about creating visibility for their book, rarely think about, much less do anything, to build buzz for their book BEFORE it is published. They begin promoting their book as soon as it's published.
And you know what happens?
A few loyal clients and friends buy your book, and that's about it.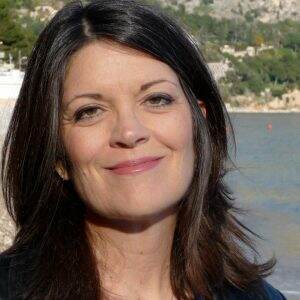 Katherine Robertson-Pilling
Creativity Mentor & Author
I first heard Denise Wakeman on a few Internet marketing webinars. I was always as impressed with her professional integrity as her knowledge of Internet marketing. When I got close to finishing my book, The Wheel of Creativity: Taking Your Place in the Adventure of Life, I got in touch with her. I knew that I needed to build a platform and that, because I spend most of my time in Europe, I could not build it in the traditional way.
For six months, I took part in Denise's VIP Mentoring Program. I like to say that working with Denise was a bit like drinking from a fire hose. Denise replied to every question I asked, with a personalized program of thoughtful insights, powerful resources, and practical steps. She knows her stuff, and I came to rely on her as my trusted advisor through one of the most challenging creative periods of my life. Even in those times when I felt like giving up, she just held the wheel and helped me stay on course. I will be implementing her suggestions for years to come.
If you're looking to grow your business online, you have to grow your platform, Denise will help you create the strategy, take you through the process, and tell you exactly what you need to know to make it happen. The rest is up to you.
Can you relate?
Are you nodding your head, thinking, "Yep, I don't want to be bothered doing any of the marketing stuff for my book. I'll wait until it's finished. I don't have time right now."
So are most of the other entrepreneurs who are working on their books. They're waiting until some other magical time when it's "right" to work on their book visibility and promotion. 
But you're smart and don't have to follow the crowd. The thing you can do instead is to start now. Stealthily and steadily and ahead of everybody else who is putting it off until later… after the summer or after the holidays… or after whatever. Not that you're not going to be at the beach if you want to – you're just going to do a few things that are strategic and work for you to get a head start now. Then go to the beach.
How does that sound?
Seth Godin is famous for saying that the best time to start building your platform is three years before you publish your book.

 In my experience, starting six to nine months before publication can put you way out in front and create a community of raving fans, waiting with bated breath for your book.
The earlier you begin reaching out and building a community, the more success you'll have selling your book when it hits the virtual (and real) bookshelves.
There are tons of resources on the Web to help you write and publish your book. However, there are not as many resources available to help you create and execute a solid, step by step plan to build steady, growing awareness for your book, before it's published, so you make more sales when it launches.
It drives me nuts when I see a great book flop because no one knows about it. It makes me sad knowing how hard the author worked to birth their book and then get dismal sales results. I'm on a mission to help author entrepreneurs get their messages out to the world.
The Visibility Boosting Program for Authors
My VIP mentoring program includes working with author entrepreneurs who are looking for guidance and support with building and implementing a visibility-boosting book promotion plan (that's a mouthful!).

Lisa Douthit
Integrative Health Consultant, Wellness Warrior
Denise is amazing at helping solopreneurs like me go from zero to 100 in online visibility. Her creativity is never ending when coming up with fresh marketing ideas. She helped me launch my book and take it to #1. She also showed me how to get it in front of readers that really needed my book in a non-salesy way. If you are new to online marketing or have a product to launch, I would highly recommend her to help navigate through the process.
If this is the kind of help you're missing and you crave, let's talk. I'm scheduling 20-minute visibility strategy sessions over the next few weeks. If you want to see how we can work together to make sure your book makes a big splash when it hits, click here to schedule a complimentary session and we'll see if it's a great fit for us to work together.

Don't wait until the book is published before you start thinking about how to create visibility and buzz for your book. Wherever you are in the publishing process, it's not too late to start, now.
Wishing you success with your book!
Denise
Your Guide to Better Visibility on the Web
P.S. Visibility strategy sessions are booked on a first come, first served basis. Get a head start and click to set up your appointment now.
NOTE: I am not a writing coach, nor am I an editor or publisher (though I can make referrals to several colleagues who are experts in these areas). I'm an expert at creating visibility on the Web and that is the specific focus of my work… to help you and your book get seen and bought by your ideal reader.