How are you going to grow your business in 2022?
From one small business owner to another, I am acutely aware of how lonely and frustrating it can be, trying to figure out how to market your business or product on your own. Most of the time, you get it done, but sometimes, you need some input to help get you through a difficult patch when you're not quite sure what to do or which path to take.
I hear this nearly daily on social media and get inquiries about how to get help figuring things out. Smart, successful entrepreneurs who need some guidance on their digital marketing strategies and tactics so they can boost their business growth…
Some have trouble getting clarity on their message. Some aren't sure how to get the most leverage from their content. Others are ready to launch their new book or program but don't have a plan and aren't quite sure how to go about it.
If that sounds like you, I hear you. As your guide and champion for your success, I want you to have the help you need to get things in place before the New Year.
So if these — or other — issues are standing between you and meeting your year-end objectives, I'm offering one-on-one consultations to help you meet them, at the special price of $97 (a $203 savings over my regular hourly rate).
Let's get it done together.
Why would I slash my hourly rate for you?
November 27 is Small Business Saturday and I want to honor you for being a small business owner, solo entrepreneur, author, practitioner, consultant, or whatever you may call yourself and your micro business.
If you need some special attention focused solely on you and your projects, now is the time to get the support and direction you need to get unstuck and clear. To take advantage of this limited offer and schedule your one-hour call, click here to submit your payment and I'll be in touch to set up an appointment as soon as possible.
We'll meet via Zoom (this is best for screen sharing). I'll use 3 powerful questions to guide our conversation, explore where you want to go, and reveal the best path for you to move forward to achieve your desired results and grow your business in 2022.
To reserve your appointment, click on the button below. This offer is limited and expires on November 30, 2021, or when the consults are sold out, whichever comes first.
With me by your side, you can increase your online presence, become visible and attract the exact clients who most need what you have to offer.
Meriah Kruse
Founder, Marketing Coach Life Force Marketing
Denise Wakeman has been my coach for 3 years, and has helped usher me through many an experiment in developing my online business. Although her focus and brilliance may lie in her chosen area of emphasis --  online visibility -- she didn't get where she is now without facing the same thousand questions that every online entrepreneur does and navigating them successfully. She's helped shepherd me through many decisions regarding direction, products, strategies, campaigns, pricing, and more, alongside her primary teachings on online visibility. I appreciate and respect what Denise brings to the proverbial table and recommend her to anyone looking for a generous, smart, and effective online business coach.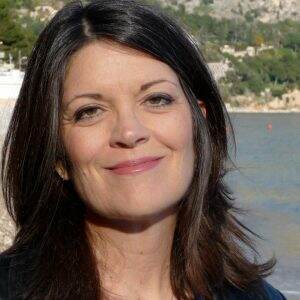 Katherine Robertson-Pilling
Creativity Mentor & Author
I first heard Denise Wakeman on a few Internet marketing webinars. I was always as impressed with her professional integrity as her knowledge of Internet marketing. When I got close to finishing my book, The Wheel of Creativity: Taking Your Place in the Adventure of Life, I got in touch with her. I knew that I needed to build a platform and that, because I spend most of my time in Europe, I could not build it in the traditional way.
For six months, I took part in Denise's VIP Mentoring Program. I like to say that working with Denise was a bit like drinking from a fire hose. Denise replied to every question I asked, with a personalized program of thoughtful insights, powerful resources, and practical steps. She knows her stuff, and I came to rely on her as my trusted advisor through one of the most challenging creative periods of my life. Even in those times when I felt like giving up, she just held the wheel and helped me stay on course. I will be implementing her suggestions for years to come.
If you're looking to grow your business online, you have to grow your platform, Denise will help you create the strategy, take you through the process, and tell you exactly what you need to know to make it happen. The rest is up to you.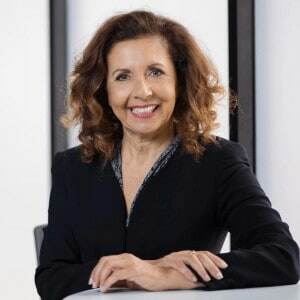 Josiane Feigon
Author, Workforce Futurist
When it comes to understanding online visibility, branding and content strategy- Denise absolutely rocks it! She is extremely knowledgeable in her field, her advice is reasonable, logical and efficient. Denise has coached me off and on for the past 10 years and she is always ahead of her game as a true marketing strategist. I recommend her to anyone who wants to take their digital presence to a new level of excellence.

Lisa Douthit
Integrative Health Consultant, Wellness Warrior
Denise is amazing at helping solopreneurs like me go from zero to 100 in online visibility. Her creativity is never ending when coming up with fresh marketing ideas. She helped me launch my book and take it to #1. She also showed me how to get it in front of readers that really needed my book in a non-salesy way. If you are new to online marketing or have a product to launch, I would highly recommend her to help navigate through the process.