How are you going to grow your business in 2021?
This offer is no longer available. If you'd like to schedule an Ask Me Anything Call, click here.
From one small business owner to another, I am acutely aware of how lonely and frustrating it can be, trying to figure out how to market your business or product on your own. Most of the time, you get it done, but sometimes, you need some input to help get you through a difficult patch when you're not quite sure what to do or which path to take.
I hear this nearly daily on social media and get inquiries about how to get help figuring things out. Smart, successful entrepreneurs who need some guidance on their digital marketing strategies and tactics so they can boost their business growth…
Some have trouble getting clarity on their message. Some aren't sure how to get the most leverage from their content. Others are ready to launch their new book or program but don't have a plan and aren't quite sure how to go about it.
If that sounds like you, I hear you. As your guide and champion for your success, I want you to have the help you need to get things in place before the New Year.
So if these — or other — issues are standing between you and meeting your year-end objectives, I'm offering one-on-one consultations to help you meet them, at the special price of $97 (a $203 savings over my regular hourly rate). Let's get it done together.
Why would I slash my hourly rate for you?
November 28 is Small Business Saturday and I want to honor you for being a small business owner, solo entrepreneur, or author-preneur.
If you need some special attention focused solely on you and your projects, now is the time to get the support and direction you need to get unstuck and clear.  To take advantage of this limited offer and schedule your one hour call, click here, submit your payment and I'll be in touch to set up an appointment as soon as possible.
We'll meet via phone or video chat on Zoom (this is best for screen sharing). I'll use 3 powerful questions to guide our conversation, explore where you want to go, and reveal the best path for you to move forward to achieve your desired results and grow your business in 2021.
To reserve your appointment, click on the button below. This offer is limited and expires on December 2, 2020 or when the consults are sold out, whichever comes first.
This offer is no longer available. If you'd like to schedule an Ask Me Anything Call, click here.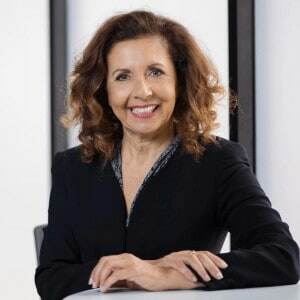 Josiane Feigon
Author, Workforce Futurist
When it comes to understanding online visibility, branding and content strategy- Denise absolutely rocks it! She is extremely knowledgeable in her field, her advice is reasonable, logical and efficient. Denise has coached me off and on for the past 10 years and she is always ahead of her game as a true marketing strategist. I recommend her to anyone who wants to take their digital presence to a new level of excellence.

Linda Kroll
Therapist, Mediator, Attorney, Author
I just had an hour with Denise Wakeman that was filled with information, guidance, wisdom, and a heart-centered connection to what I'm doing and how I can share it better. Denise has a knack for getting to the core of what needs to be done, and helping to create a plan for inspired action.
I have watched her share with others and in private meetings and in groups, she provides a continual stream of wonderful ideas, new and innovative resources, and a great partnership in getting my message out to the world. Thanks so much, Denise. I think you're terrific!

Terry L. Green
CEO, BizEase Support Solutions
I have a solid marketing strategy now, and I'm much more visible on the web - to the point that a couple of clients I've not worked with in a while have come back for more services and made comments about seeing me all over the place! 
Denise, your programs have truly been the best $$ I've spent on ANY training at all. You really know your stuff and you lay it out simply so it's easy to digest and do. 

Lisa Douthit
Integrative Health Consultant, Wellness Warrior
Denise is amazing at helping solopreneurs like me go from zero to 100 in online visibility. Her creativity is never ending when coming up with fresh marketing ideas. She helped me launch my book and take it to #1. She also showed me how to get it in front of readers that really needed my book in a non-salesy way. If you are new to online marketing or have a product to launch, I would highly recommend her to help navigate through the process.

Kim Ravida
Business & Lifestyle Coach
Denise is a brilliant social media expert. I was not. Now, thanks to Denise, I'm happy to say that I'm 100% better than I was when I started working with her.

I was a part of Denise's Online Visibility Challenge course where I learned how to get clear on, plan out and magnify my message, create content, attract the right people and track my results. She consistently demonstrated how to create and repurpose content for posting. She gave step by step directions on what to do and how to do it. She was there to answer any questions we had (and I had a lot of them). The course was perfectly delivered, there was plenty of time to complete our actions and to create something amazing.