Are you a little introverted, or a lot?
It's OK! Get ready to get even more visibility than extroverts…introverts have natural advantages to finding clients and making money online – consistently, without exhausting yourself or selling your soul!
Dear Visibility Seeker,
I have a confession to make…
I'm an introvert.
Most people don't believe me because they see me all over the Web, chatting, sharing, posting and most importantly, making money. I've built three six-figure businesses on the Web.
Yet I never attend networking events and I prefer not to speak on a stage, and the telephone is not my friend.
Does this sound like you?
Are you an introvert who doesn't really like travel, speaking and meeting people in person? Does even the mention of this exhaust you and make you want to crawl into bed?
But you do feel like you "should" be doing all that to promote your business?
You're not alone.
Yet, traveling, speaking, and meeting people in person is likely to leave an introvert exhausted and unhappy.
There has to be another way.
And, without realizing it – I was doing it.
In a recent conversation, I had a huge AHA moment when I realized that I had used my introversion to my advantage. Despite being introverted, I have been successful at creating high visibility, a solid platform with thousands of friends, fans and followers, a huge community, and multiple successful businesses over the years.
And yes, I did – and do this – each day, without leaving the comfort of my home.
How do I do this? I tapped into my "inner extrovert".
The Web is the introvert's secret weapon – allowing you to be your authentic self and attract perfect clients.
Typically, introverts are high achievers and the Web liberated me from the tedious world of networking events and workshops. For the last 10 years, I have focused almost solely on building my business online and it works! Most people don't believe me when I tell them I'm an introvert, because that's not their experience of me on the Web.
I'm an active experimenter and I love working on the web, connecting with amazing people from all over the world, and sharing my expertise to help business owners leverage the web and grow.
Wendy redesigned her website and increased visitors by 25% in less than two months…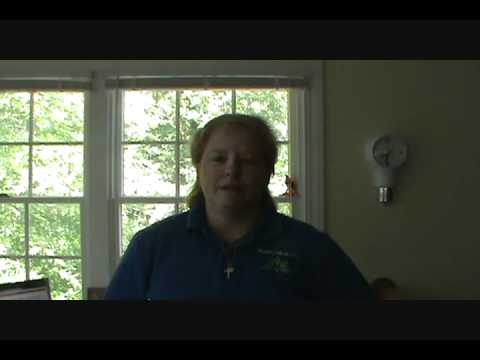 Do you want clients finding you based on strategic, clear use of visibility principles that stand the test of time? How about paying clients you don't have to network in person for, through awkward conversations?
Stop feeling like crap because you're not outgoing, laugh loudly or get excited by being with lots of people! There is nothing wrong with you and you CAN be financially successful even if you're painfully shy.
Finally put away the fears that you'll have to speak on stages in front of real people staring at you! Because the Internet is YOUR stage, a stage that allows you to 'speak' in front of thousands more people every day – without ever having to leave your house!
Feel the incredible relief and confidence that comes from being exactly how you are – maybe a little soft-spoken, great at listening, and talented at creating deep relationships – and celebrate yourself being PERFECT and excellent at attracting new clients.
Add thousands of fans, followers, readers and tribe members, all in your pajamas if you like (I'm in workout clothes most of the time!). Paying and buying fans and subscribers!
Make more money because you now have tools for engaging with people without trying to be someone else – no more suffering, stressing out, or freaking out… imagine how much nicer life will be!
Yes?
Then please join me to learn how to build visibility and make money even though you're an introvert. (And no, you don't have to change who you are – in fact, just the opposite.)
Due to the success of my beta program, once again I'm offering a small, intimate group program specifically for introverts who are sick and tired of being told to build their businesses in ways that suit extroverts, like in-person networking tactics! It's for introverts who are ready to embrace their "inner extrovert" to apply online visibility tactics to their business.
Denise's Online Visibility for Introverts has been an extremely worthwhile investment. As a small business owner, I've learned how to organize my social media efforts so I get the biggest bang for my buck (and time). Denise is wonderful in giving us her best tips on how to raise our online visibility. She's also very accessible to answer any questions we have. I've also found the support of the new colleagues I've met in this group to be really helpful. Highly recommend this course. ~ Kim Gusta (Beta Group)
Let me give you some details:
You and I will meet one on one for about 45 minutes to clarify your visibility goal and map out your plan.
In 9 meetings over three months, you will identify and work on one major project for which you want to build your online visibility. It could be building up your list, creating sales for an income stream, amping up your content production and syndication, optimizing your blog for better results, creating a Kindle ebook, growing your following on Facebook, or any other project you are currently working on.
There will be a maximum of 8 participants so you will get very personalized attention from me as well as benefit from the wisdom of the group — like your own personal Board of Advisors.
Our 9 sessions will be approximately 90 minutes each and will include short teaching points on specific visibility-boosting tactics, the latest trends in online marketing and then, plenty of time for Q&A, spotlight mentoring and masterminding on your project so you can take smart action after the call.
We will meet via teleconference or webinar. I will teach and demonstrate how to use the tools so you can decide if you want to use them in your business too.
The group meetings will be recorded for your review.
There will be a private VIP Facebook group for ongoing discussion, feedback and support in between calls. [Every person in the Beta Group reported this was one of the most valuable features of the program.]
I will share my tips and tactics for "getting seen everywhere" as well as the services and tools I use and recommend.
In a nutshell: No travel. No in-person networking. One on one time with me to map out your big goal. Tactics that work. More visibility, more visitors, more leads, more clients…In short, you get a program that honors you, exactly the way you are, how YOU like to work, and all in a focused environment that cultivates success in your business.
Our teaching topics are shaped by the group and what you tell me you want to learn in order to successfully complete your project. For example, in the inaugural Beta Group, the overriding theme was list building so each visibility tactic and tool was taught in the context of how it would help build a list.
Topics include:
What it means to be visible on the web and how to create visibility in your unique and comfortable style
Content syndication- the process and tools to efficiently share your content around the Web
List building with your business blog – tips, tools and tactics
How to optimize and use Facebook pages for engagement and list building
Twitter tips for getting more followers and sending traffic back to your site
Podcasting as an additional method for reaching people who prefer audio content
Strategies for using online events to attract more warm leads to your business
How to optimize Google+ for better search engine optimization
Stephen went from not knowing anything about how to use social marketing to having a workable plan that makes sense for his business…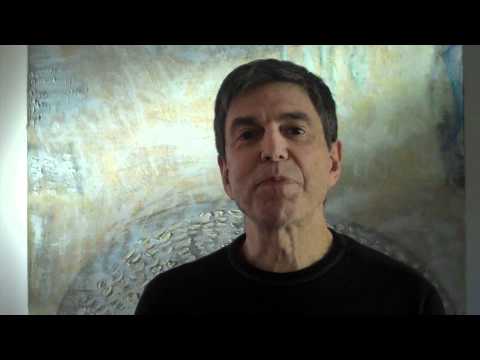 I decided to start a business in my field of study, and I had no doubt that I could deliver value to my ideal clients, but when I started my business, I had no idea how to REACH my ideal clients in the numbers that were necessary to support my business. I had the execution part covered, I just needed help creating an online presence that would 1) help me achieve my goals and that was 2) manageable for one person, and 3) that would not break my budget. Denise's program delivers all that and more. I literally cannot wait for each session, because I know that during that session, I will learn valuable tips that I can implement immediately to grow my lead list and expand my online presence. I am proud of my results, and those results keep coming. If you want to know exactly how to increase your online visibility to attract clients that turn into customers, just sign up for Denise's program. If you want access to not only Denise, but also to a peer group who is ready to help you succeed, sign up for this program. ~ Michelle Roberts, Technical Textile Solutions (Beta Group)
Sydni filled her practice with 20 new clients in about two months…

Are you right for this group?
If you can answer yes to these questions…
You consider yourself an introvert and struggle to get the attention you deserve for your products and services
You feel uncomfortable "tooting your own horn"
You feel like you're "bothering" people when you send promotional emails
You've had your business for at least two years and have some clients/customers
You currently use online tactics to market your business
You have a blog set up and actively (or inactively post content)
You're open to active experimentation and trying new tactics
You're a do-it-yourselfer, or you have a VA, or are willing to invest in help to get things done
You have a Facebook page
You have a Twitter account
You're open to feedback and willing to take massive action after each session
You're committed to showing up for sessions
You're itching to take a big leap forward…
… then, you'll be a great fit!
Once more, here's what you get:
ONLINE VISIBILITY: HOW AN INTROVERT CAN CLAIM THEIR INNER EXTROVERT TO BUILD MASSIVE VISIBILITY ON THE WEB

One on one planning session to map out your project.
An elite group of professionals who are ready to accelerate their visibility on the Web.
Nine 90-minute small group mentoring sessions. (3 month program)
BONUS! Your business promoted to my community of 44K+
Spotlight mentoring to focus on your project and what YOU need to take ACTION.
Weekly Q&A.
MP3 recording of each session to review at your leisure.
Private VIP Facebook Mentoring group.
Access to wisdom of your peers -- like your own personal Board of Advisors.
Your Inner Extrovert Released!
And, if you take action today, you'll also get these BONUSES:
LIMIITED

TO THE FIRST 4 TO REGISTER:

A one-on-one 30 minute blog audit with Denise to make sure your blog is optimized to get found and generate leads for your business ($250 value)
Membership in a secret group to help you distribute your content far and wide through your colleagues' social networks. You get the aggregated effect of 8 people each promoting your content. This will increase your visibility and the opportunities to reach more members of your target audience
Your business featured in a group email to my list and social community… over 44,000 people!
I have gotten incredible value out of Denise's Online Visibility for Introverts class. Each week I learned new tricks on how to be more visible online and how to streamline the process of these activities. I have a hard time choosing the best part of the course: is it the bonus one on one blog review with Denise, the private Facebook group which is a great & safe platform to get advice and exchange ideas with Denise and the rest of the group or is it the "secret content syndication tribe" that helped all of us get more traffic to our sites? I recommend you take the course and decide yourself which part you like best. I liked them all! ~ Sarah Santacroce, Simplicity Admins (Beta Group)
Investment
$997 paid in full (payment plan available; details on the next page)
The next program begins September 27, 2012 (10:00 to 11:30 am Pacific Time)
Guarantee
During our one on one planning session, you will set the goals you want to achieve with your project. You will get a sample visibility calendar and a tracking worksheet to document your progress. I guarantee that if you implement and document the tactics we discuss, you will have more visibility on the Web than you had at the beginning of the program. Your numbers will prove it. And, I guarantee I will support you every step of the way because I want you to be successful!
To get started, click here. You'll be redirected to a new page where you can claim one of the limited spots in this exclusive program. See you on the other side!

Print