As the end of another year approaches, it's common to look back to see what you've accomplished and body of digital content you've created. If you blog on a regular basis, you'll see how much content you've published. It's a good exercise for finding trends and learning about your readers. 
I spent some time looking over the social marketing articles my guest bloggers and I have published in 2013. I looked at traffic, comments and social shares to determine the top ten blog posts in 2013.
The Trends
3 posts included videos from my Adventures in Visibility Hangouts on Air (HOA)
4 posts were about Google+ (7 if you include the HOA posts)
2 articles about Pinterest (one was an HOA)
2 posts included infographics
Clearly a strategic direction for me is to continue doing live Hangouts and keeping my audience up to date on the strategies and tactics you can use on Google+ for your business. And, since I love Google+ and hosting Hangouts, I'm considering bumping them up from about one per month, to doing two per month.
I've created the Top Ten list on List.ly so you can vote on your favorite of the ten posts, comment, share and embed the list on your own blog, if you wish.
Dec 18, 2013 - denisewakeman.com -

123

As of December 2013, Pinterest has 70,000,000 active users. It's a great site for driving traffic to your blog because of the viral sharing that can happen if you have a great image that can be pinned. And, it's another opportunity to find an audience who wants the content you produce.
Dec 18, 2013 - denisewakeman.com -

102

In this episode of Adventures in Visibility, Mike Allton of The Social Media Hat, and I discussed the powerful social media management tool, Hootsuite. Mike Allton is the "Hootsuite Helper" as dubbed by Mark Vang during the Hangout. He is a Hootsuite Solutions Pro and a Social Media Manager in St.
Dec 18, 2013 - denisewakeman.com -

116

In this episode of Adventures in Visibility, Joan Stewart aka The Publicity Hound shares how you can get new followers and traffic to your blog from Pinterest, even if you don't have a business that lends itself to sexy images. In fact, you don't need stunning photos or a sexy topic to attract followers on Pinterest.
Dec 18, 2013 - denisewakeman.com -

119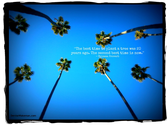 Is one of your business goals to publish a book in 2013? Seems like a lot of my clients and colleagues are writing and publishing books right now. You may also be in the process or about to start which means you've got 5 months to meet your goal. Totally do-able!
Dec 18, 2013 - denisewakeman.com -

97

I admit it. And recently I shouted it out loud on a webinar or podcast interview. I'm a Google Fangirl. Yep, I love Google, especially Google+. Every day, Google+ gets better, especially if you're doing business online. And if you want to amplify your visibility and message to a wider audience, well, there's no better social platform on the Web.
Dec 18, 2013 - denisewakeman.com -

88

Guest post by Stephan Hovnanian Note from Denise: I LOVE Google+ and I've met many smart, generous people on the social network. Stephan Hovnanian is one of them. I've hosted three Hangouts with Stephan to introduce you to his brilliance and to the power of the G+ community.
Dec 18, 2013 - denisewakeman.com -

124
The most frequent GooglePlus question I hear about getting started is... Do I set up a profile or a page for my business? The quick answer is both. And, there are caveats. And, questions you need to answer about your business: Is your business solely online or do you have a physical location as well?
Dec 18, 2013 - denisewakeman.com -

99

When Google+ (also written as Google Plus) launched in June 2011, most people who pay attention to these things figured it would flop. And while it's not as popular and doesn't have as many active users as Facebook, Google+ has become a site you must not ignore anymore.
Dec 18, 2013 - denisewakeman.com -

120
Guest post by Tom Treanor. A lot of people are blogging for business because (when done right), it's a proven way to establish authority, to stay top of mind in social media and to generate new sales leads. With that said, we all have room for improvement.
Dec 18, 2013 - denisewakeman.com -

121

In this episode of Adventures in Visibility, Laura West, of Joyful Business, and I discuss how to tap into your creativity and apply it to your business. Laura West is a Passionista for creativity in business!
 Did you write a Top Ten List of Popular Posts? Please share a link to your post in the comments below so we can check out what you created in 2013!