Awhile back I did a video interview on Skype with Nick Kellet, co-founder of List.ly. Unfortunately, the quality of the audio was not up to snuff so I did not post it. However, I did get it transcribed.
As I was editing the transcript [lots of inaudibles] I was highlighting tips and quotes I thought were particularly useful and relevant. Then, I realized the quotes would make a great list!
While I have pulled out my selection of the top tips and quotes about Listly from the interview with Nick Kellet, he covered much more than what I've put in the list.   Included at the bottom of the post is a pdf of the entire interview which also includes links to many popular lists Nick mentioned.  You're invited to add your own favorite quotes or tips about using Listly that you find in the interview!
1
Embed lists on your blog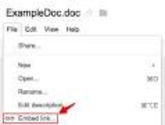 The cool thing about a list and about a blog post is you have two bites of the cherry, the blog post can rise up the rankings in its own right and the list can rise up. Now normally because there is more content, the blog post will come top. You also don't have to call the list the same thing as the blog post, so you have two different keyword hits
2
Use Twitter handles in your list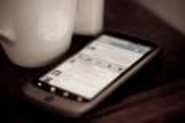 If the item on your list has a Twitter name, add it into the title. Because it makes sharing it so much easier and when you are sharing it with @name at it, people will retweet you because you are mentioning their name, and everyone listens to their name.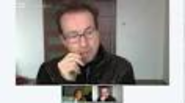 Human beings love to scan and read lists. The web is perfect for that. The most popular blog posts on the web are list posts, by far
4
How does Listly help with SEO?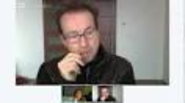 If your content is clicked on, it goes higher up the rankings. If your content is shared, it goes higher up the rankings.
5
What makes a good list?

• It has to be embedded
• It has to ask for help
• Make sure that you fill in the credit link on the list back to your blog post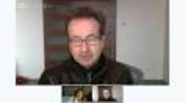 If you are on the list and you want to win the contest, embed the list in your blog and ask your audience to vote for it and tell me why on a blog post in your blog.

Everything today is about multiplication. The strategy that works that I am seeing is you put video in a video site. Then you re-aggregate it into something like Listly and you amplify it through a blog. And when you put all those things back to back and you send it out through Twitter and then you send it out through Triberr.
Dec 13, 2012 - instagram.com -

1392
30% of all published content are list posts.
9
Why should bloggers use Listly?

We give longer life to your posts, we also divide up the tasks to get your community to contribute to your posts, you actually don't have to write as much.

We think that everybody has the ability and the right to be a contributor to a blog post.
11
Why should service professionals use Listly?
They have a need to create content, to demonstrate their knowledge and commitment and passion for a topic.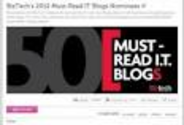 You take the lists, the engagement, inside your blog, because that is what we know that can bring you most value. We are actually driving engagement to your blog, and inside your blog.

Create a list of all your guest posts. It's a great way of actually being able to say "Here are all my guest posts." And you can actually share it more easily.
Dec 13, 2012 - denisewakeman.com -

1591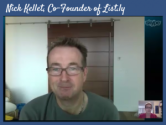 Read the full interview with Nick Kellet [click the title of this item to download the transcript]
Don't produce garbage content. Produce really good quality stuff and focus on it, and keep adding to that piece of content and making it better, and better and better. If you keep the piece of content constantly changing and interesting and quality, that will bring you dividends in the long term.
16
Who can benefit most from Listly?

Listly is really about serving the brand, the blogger, the publisher, we are really about serving the pro-blogger.
And, here's the text of Nick's interview…
Remember, if you find a tip or quote that "speaks" to you, add it to the list! [Scroll to the top of the list and click on the pink tab that says "Add to List."